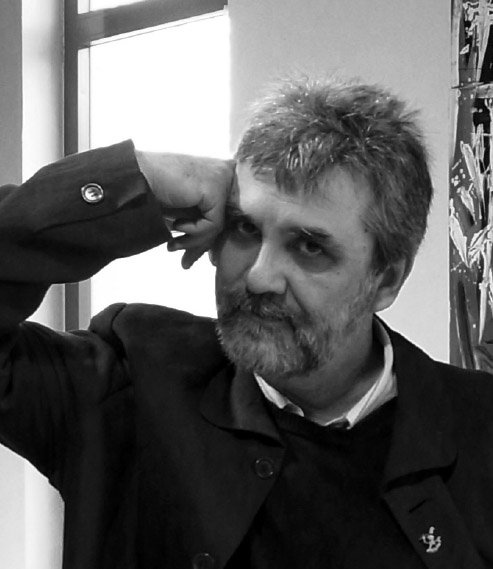 Antonio Zurera Aragón is born 11 March 1957 in Córdoba (Spain).
His professional career begins in Madrid in 1979, working as a collaborator on a series for Hanna- Barbera. In that same year he joins Estudios Cruz Delgado, where he is involved in the production of the TVE series "Don Quijote de la Mancha". In 1981 he works on his first feature film, completing the storyboard and layout for "Katy Carterpillar" in Estudios Moro, where he also works as production assistant.
1982 he establishes his own animation studio "Milímetros Dibujos Animados, S.A.", along with his partner Ángel Izquierdo. They carry out diverse animation projects as well as commercials for TV.
1984 he moves to Paris to work for Gaumont in three "Asterix" feature films. In 1987 he returns to Madrid and resumes his role in Milímetros, S.A., as head of design, creation and pre-production. During this time he is in charge of pre-production for several international projects: "Asterix in Amerika", "The Pink Panther", "Sonic", "Madeline", "Street Shark", "Doug", "All dogs go to heaven", "Babar", "Fantomcat", "Pipi Longstocking", "Sabrina", etc.
1998 he co-directs with his partner Ángel Izquierdo the TV series "Os Vixilantes do Camiño" for RTVG (Galician Radio and Television).
1999 his involvement with his home city Córdoba increases as a result of his collaboration in the organization of CARTOON FORUM CORDOBA of the same year, as well as coordinating and teaching a series of animation courses organised by Diputación de Córdoba, Junta de Andalucía and Universidad de Córdoba.
2000 creator and producer of feature film DRAGON HILL, awarded the GOYA 2003 for Best Animation Film.
2002 he is responsible for the visual development and character design of five TV feature films for Dic Entertainment, L.P: "Sabrina, Friends forever", "My Fair Madelanie", "Dennis the Menace, Cruise Control", "The Lost World" and "Zorro".
2003, founds the andalusian animation production company M5 Audiovisual, S.L., whish he heads, consolidating his ties with his home city and the animation industry in Andalusia. He also creates and assumes the role of director of the International Animation Festival ANIMACOR.
2004-2005 filming begins on his second feature film, THE MAGIC CUBE. It premieres in December 2007 and is nominated for Best Animation Film in the GOYA AWARDS 2008. He directs the short film "Zacarías Zombie." which wins the CREATIVITY AWARD from RTVA (Andalusian Radio and Television).
2006- 2007 he writes and directs RH+ THE VAMPIRE OF SEVILLE. The film premieres in October 2008 and is nominated for Best Animation Film in the GOYA AWARDS 2009. Runner-up in the prestigious animation festival SICAF 2008 (Korea) and winner of the SPECIAL AUDIENCE AWARD in the Toronto Fantasy Worldwide Film Festival 2007.
2008- 2009 creates and directs the feature film THE AVENTURES OF D. QUIXOTE, a modern retake on the classic work of Cervantes, brilliantly addapted to young audiences while staying true to the spirit of the original work. Premiering in November 2010, it is nominated for Best Animation Film in the GOYA AWARDS 2011. It wins the SIGNIS award for Best Animation Film in Festival de Motevideo 2011, Best Animation Film in Eurofilm Festival 2011 and Best Animation Film in the Vancouver International Film Festival (Canadá) 2010. He has balanced his career in animation with educational work, as a teacher in the courses "Animación Audiovisual" organised by Universidad Carlos III of Madrid.
2010-2011 scriptwriter and producer of "THE HEART OF THE OAK", nominated for Best Animation Film in the GOYA AWARDS 2012 and winner of the Special Audience Award at the Seville European Film Festival 2012.
2013-2014 He begins writing and illustrating children books.
The Mountain
The Cat who Gazed at the Stars
Who has stolen the Moon?
Alex loves reading Mi Papá is a Monster
El secreto de la abuela Petra
The Crocodile and the Nightingale
Some of my Best Friends
Antonio Zurera is a member of ACADEMIA DE LAS ARTES Y LAS CIENCIAS CINEMATOGRFICAS DE ESPAÑA and of the EUROPEAN FILM ACADEMY.